You don't always get to pick the project locations or weather, but with our ground protection / track mats you can control how these environmental factors affect your project. Whether you're tired of hauling crushed rock to build access roads or have a mud hole swallowing your equipment, our heavy duty track out mats will help protect your equipment and keep your operation running in uncertain terrain.
Ground Protection Mats
With ground protection mats, you can operate heavy machinery without the worry of damaging terrain during the construction process. Great for usage on soft or muddy ground up to concrete. Our ground protection mats are designed to let your medium to heavy duty machinery pass without leaving tire treads or ruts. Whether you're protecting the turf, equipment or below ground utilities, we have the correct size protection mat for the job.
Temporary Roads and Landscape Protection

Golf and Sport Facilities
Supporting Surface for Events
Working Surface for Construction Sites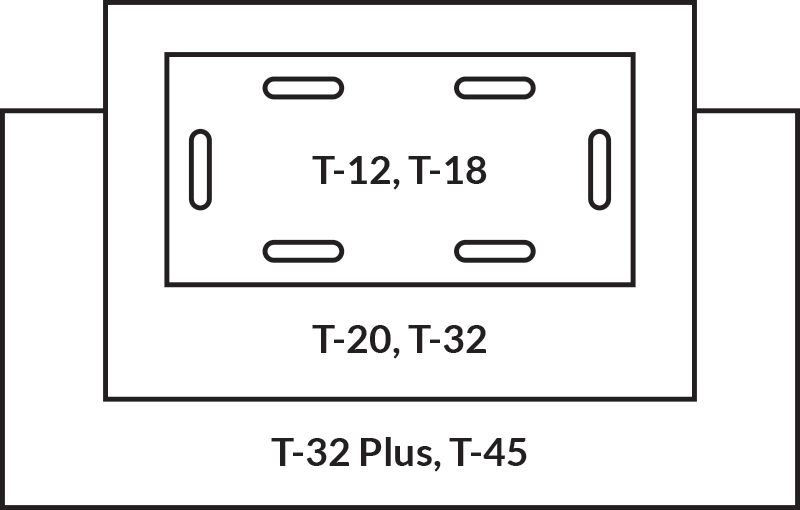 All of our mats are available for rental or purchase.
| Mat | Color | Dimensions | Weight |
| --- | --- | --- | --- |
| Fast Cover | Black | 4′ x 2′ x 0.90″ | 32 lbs |
| T-12 | White or Black | 3'11" x 7'11" x 0.50″ | 79 lbs |
| T-18 | Black | 3'11" x 7'11" x 0.70″ | 120 lbs |
| T-20 | Black | 10'6″ x 6'9″ x 0.80″ | 300 lbs |
| T-32 | Black | 10′ x 6'9″ x 1.25″ | 455 lbs |
| T-32 Plus | Black | 13'6″ x 6'9″ x 1.25″ | 610 lbs |
| T-45 | Black | 13'6″ x 6'9″ x 1.75″ | 810 lbs |